"…a magnificent portrait of how human friendship and amity surrounds all of us…"
This second volume of Posner's masterly life of Leonard Cohen reveals to the reader the emotional psychodynamics that encompassed the creation of some of the Twentieth Century's finest lyric poetry. The author's unique documentary style of writing delivers wonderful veracity and verve to the narrative. Leonard is portrayed—via the unusual medium of rapportage, which is akin to cinéma verité—as a poet who worked in the genre of the mediaeval troubadour, one whose mimetic passion and impetus were driven by an essential and repetitive experience of the feminine. Yet there is a constant tone of intimate desperation in these vivid accounts, of human consciousness struggling to be free of its natural emptiness. Leonard's singular ability was to transform his mortal ordeal into a vital agency where genius was sometimes achieved. This book tells of that intoxication, the compulsive sexuality and mysticism that impelled the poetry of the songs, and it reveals some of the beliefs that informed his endless performance. It is also a magnificent portrait of how human friendship and amity surrounds all of us, without relent. Posner is a gifted biographer and this perfectly deliberative book—The Ballad of Leonard Cohen—is an accomplished work of literary expertise, research, and devotion.
—Kevin McGrath
Kevin McGrath is an Associate of the Department of South Asian Studies at Harvard University. His research centers on the Sanskrit epic Mahabharata; he has published six works on this topic, The Sanskrit Hero, Stri, Jaya, Heroic Krsna, Arjuna Pandava, and Raja Yudhisthira (forthcoming), and is presently concluding a study of the authoritative hero Bhisma.
About the Book
The extraordinary life of one of the world's greatest music and literary icons, in the words of those who knew him best.
Poet, novelist, singer-songwriter, artist, prophet, icon—there has never been a figure like Leonard Cohen. He was a true giant in contemporary western culture, entertaining and inspiring people everywhere with his work. From his groundbreaking and bestselling novels, The Favourite Game and Beautiful Losers, to timeless songs such as "Suzanne," "Dance Me to the End of Love," and "Hallelujah," Cohen is a cherished artist. His death in 2016 was felt around the world by the many fans and followers who would miss his warmth, humour, intellect, and piercing insights.
Leonard Cohen, Untold Stories chronicles the full breadth of his extraordinary life. The first of three volumes—The Early Years—follows him from his boyhood in Montreal to university, and his burgeoning literary career to the world of music, culminating with his first international tour in 1970.
Through the voices of those who knew him best—family and friends, colleagues and contemporaries, rivals, business partners, and his many lovers—the book probes deeply into both Cohen's public and private life. It also paints a portrait of an era, the social, cultural, and political revolutions that shook the 1960s.
In this revealing and entertaining first volume, bestselling author and biographer Michael Posner draws on hundreds of interviews to reach beyond the Cohen of myth and reveal the unique, complex, and compelling figure of the real man.
Reviews

Posner coaxes a clear and engaging narrative out of interview excerpts arrayed like a script. …this was frankly great pandemic reading, filled with crowded rooms, new people, even soirées.
Take the Leonard Quiz
Let Us Compare Mythologies
About the Author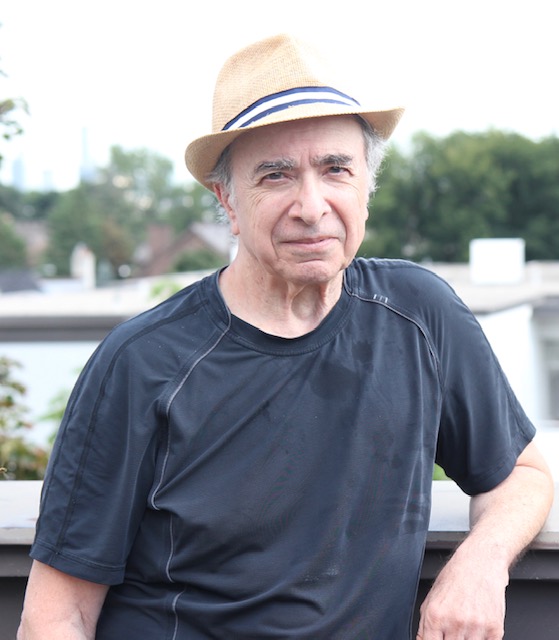 Photo: Etye Sarner